Your distinctive presentation - live or digital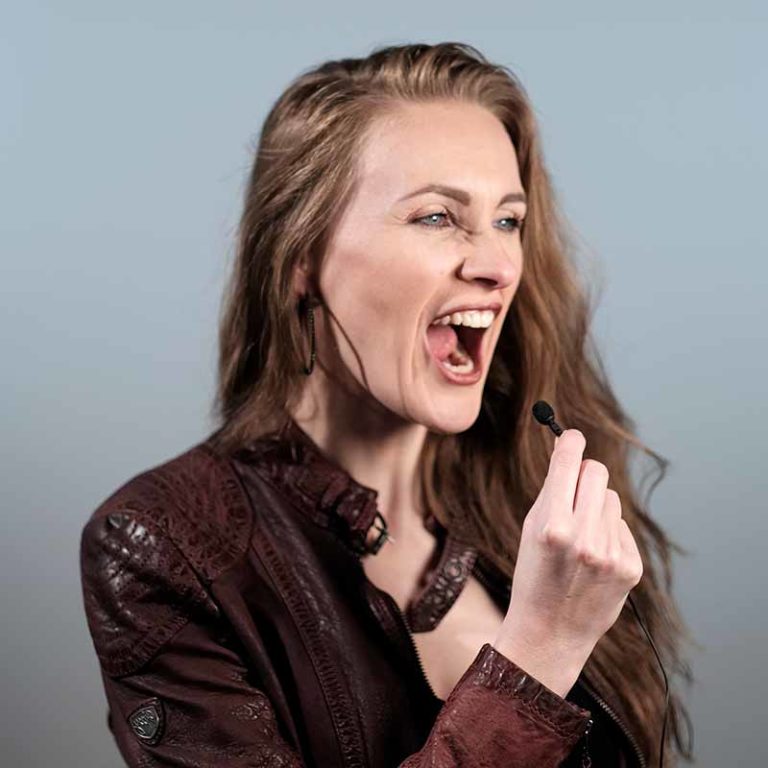 Performance coaching will lead you to...
… have a more conscious self-presentation (presence, body, voice).
… strengthen your basis for an impressive and charismatic appearance.
… be and appear more authentic and self-confident in front of others.
… enjoy every minute of being in front of others.
… fully engage and connect with your audience and clients.
… develop a unique way of pitching and presentation – live and digital.
… improve your communication with others.
… faster reach your goals and achieve more success.
… rock future performances and stages with ease.
Holistic presentation techniques
Whether digital or live: after our joint performance coaching, your presentation skills and your performance are boosted.
Get to know you
SPOTLIGHT SESSION
Just need a little push for your presentation or a foretaste of a collaboration?
We'll already dive into the analysis of your performance.
ROCKSTAR TRAINING
for more impact and visibility
In 12 weeks, we'll take your corporate performance skills to a rock star level.
Everything about video technique, body language, voice, mindset, communication, sales, presentation technique and online course design.
FRONT OF STAGE
for leaders ready to expand
In 6 months, we'll take your skills and business to a superstar level in this 1:1 mentoring.
On top of the Rockstar training we'll cover all around business model and strategy, identity work and sales strategy for your compelling, entertaining and unique sales personality.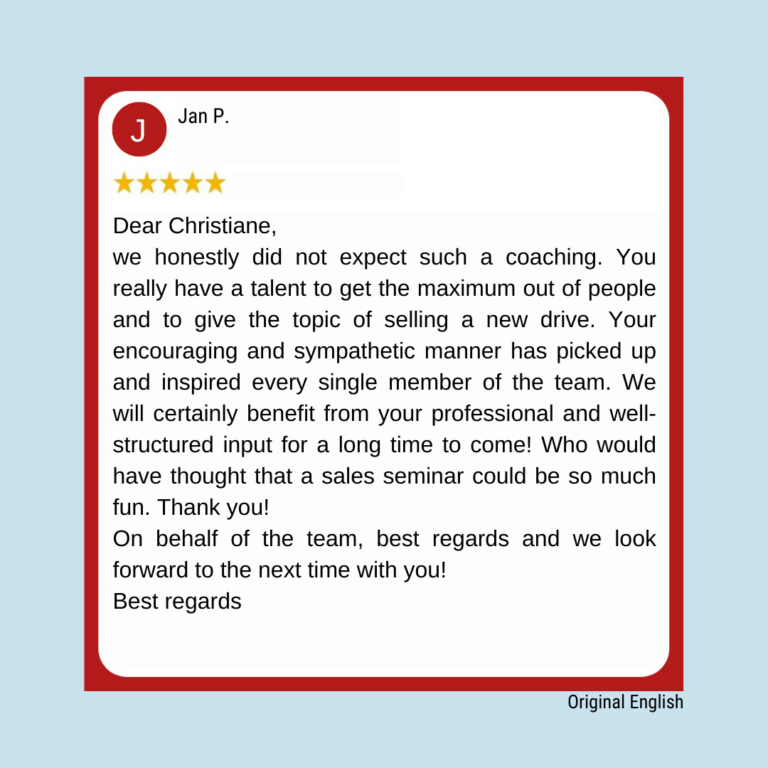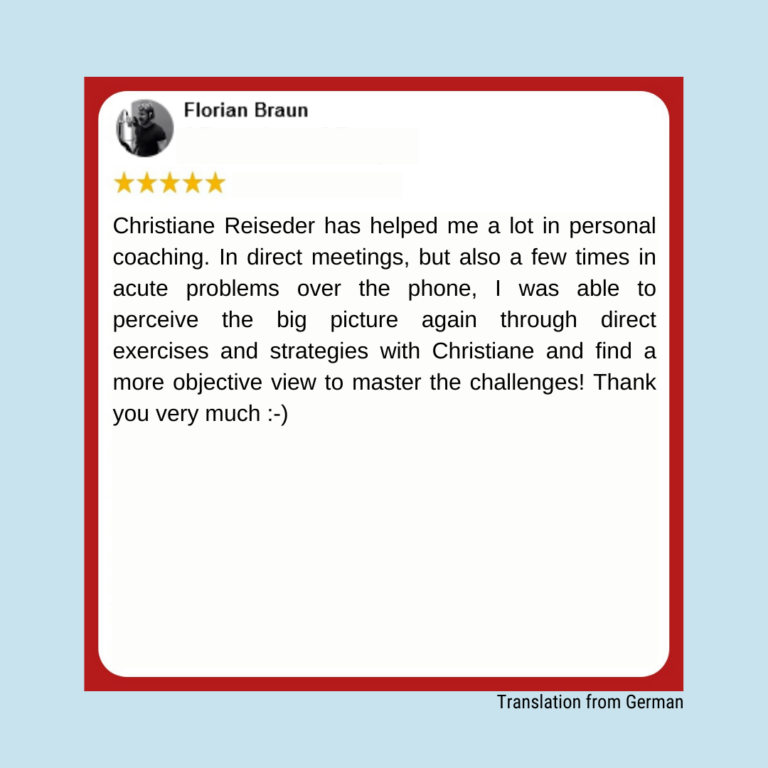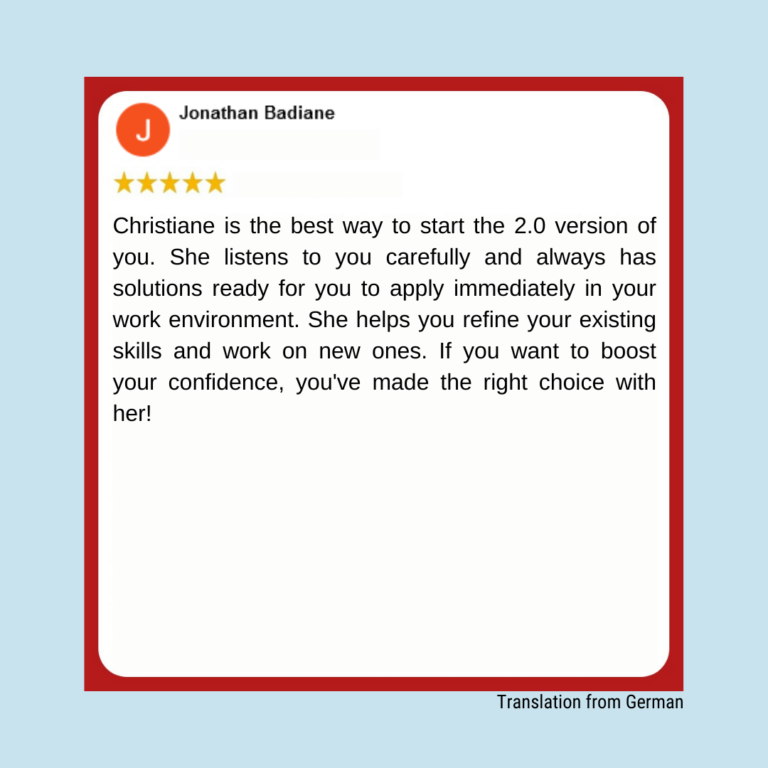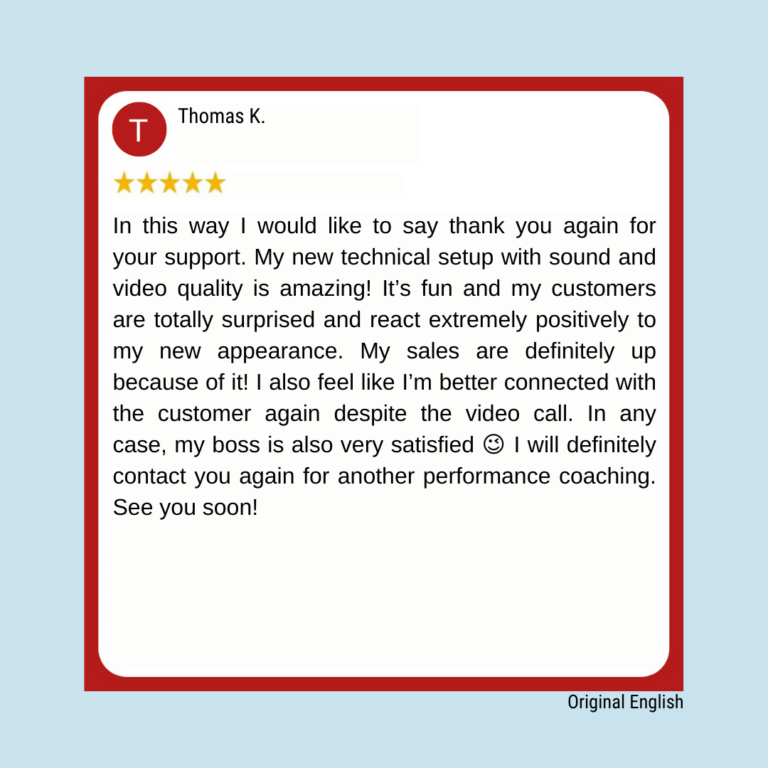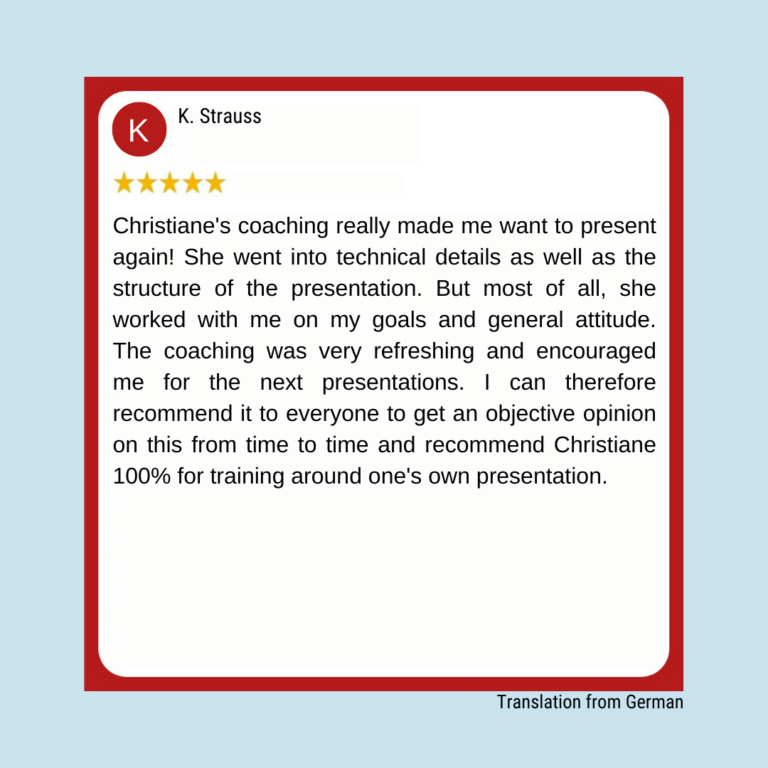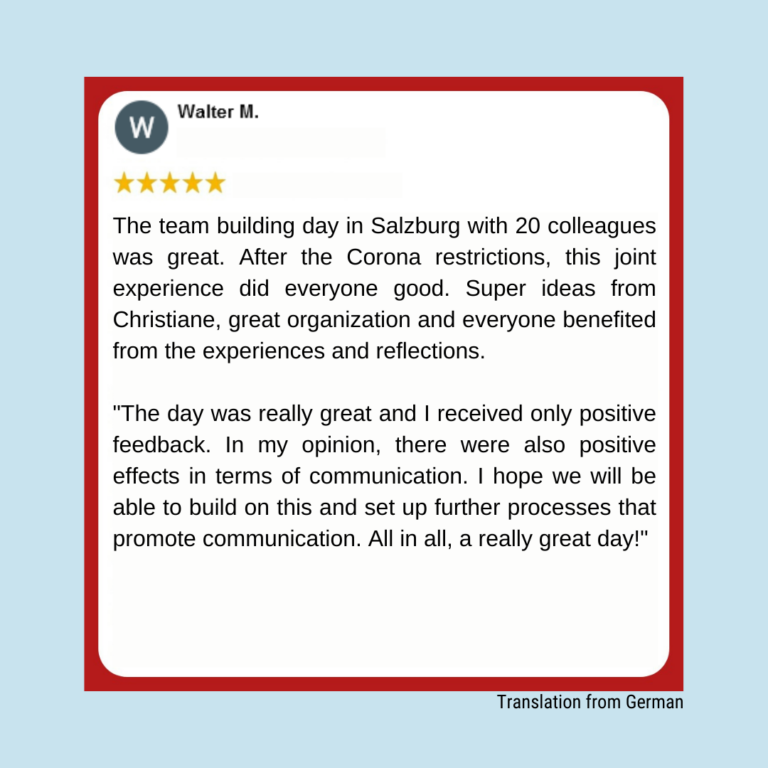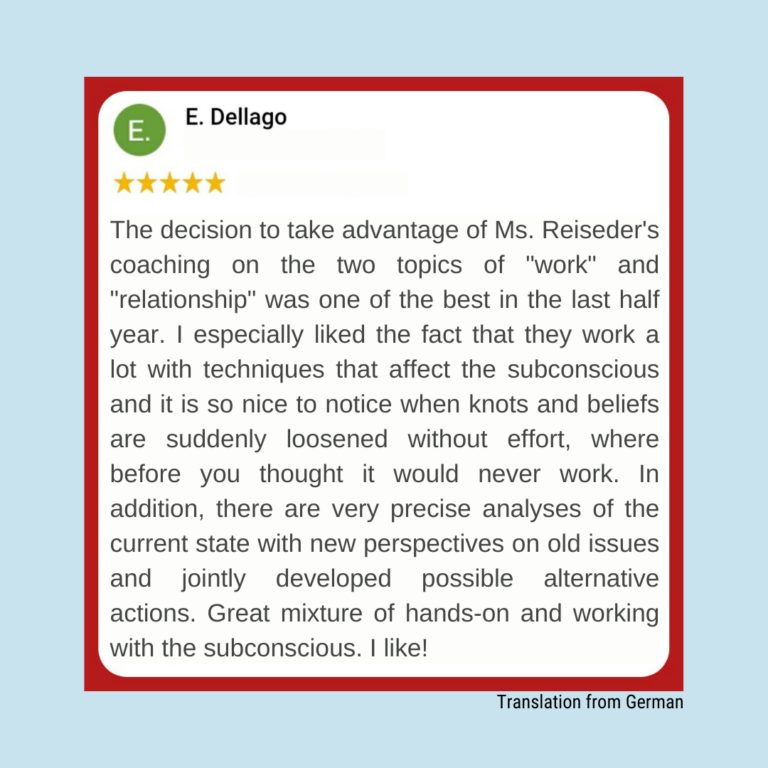 Rock your business presentation
In performance coaching we focus primarily on your mindset, your body language and your voice to improve your presentation skills.
Training on all levels of communication – verbal and non-verbal – for increasing your overall sales.
Be compelling, entertaining and unique.
What sometimes seems difficult might also be easy!
Right at the beginning we do a short video analysis to determine your starting point. As a result, further modules are optimally tailored to your needs. Please see the list of modules, like gestures, rethoric, pronunciation, the red thread and other topics, below.
Currently the technical setup and the setting for your professional appearance in video calls are a popular module.
At the end of the performance coaching we do a short video analysis again to have a before and after comparison.
Improve your presentation and pitching skills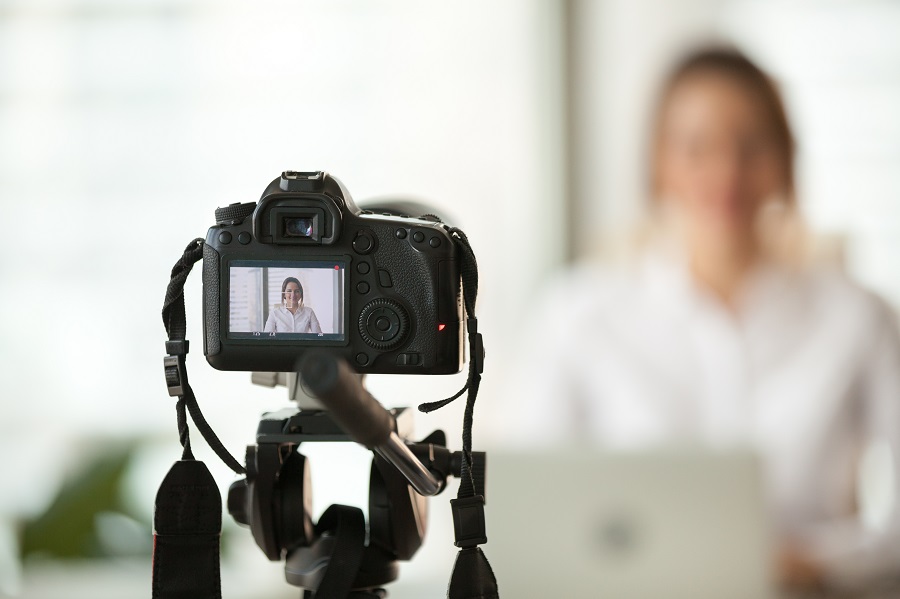 Pitch and present professionally and confidently
Delete those questions from your agenda, when it comes to you performance:
What all do I need to consider when giving a presentation or speech?
How do I set up the equipment for professional video recordings for my online course or Social Media Reels?
How do I make myself more visible?
How do I deal with stage fright?
What are my technical options for a video call?
How will I be taken more seriously by my co-workers and supervisors or clients?
In just a few modules we'll unleash your business presentation rockstar or even superstar!
Be compelling, entertaining and unique!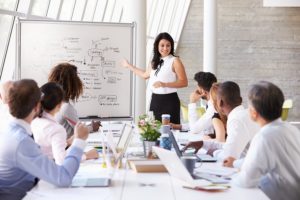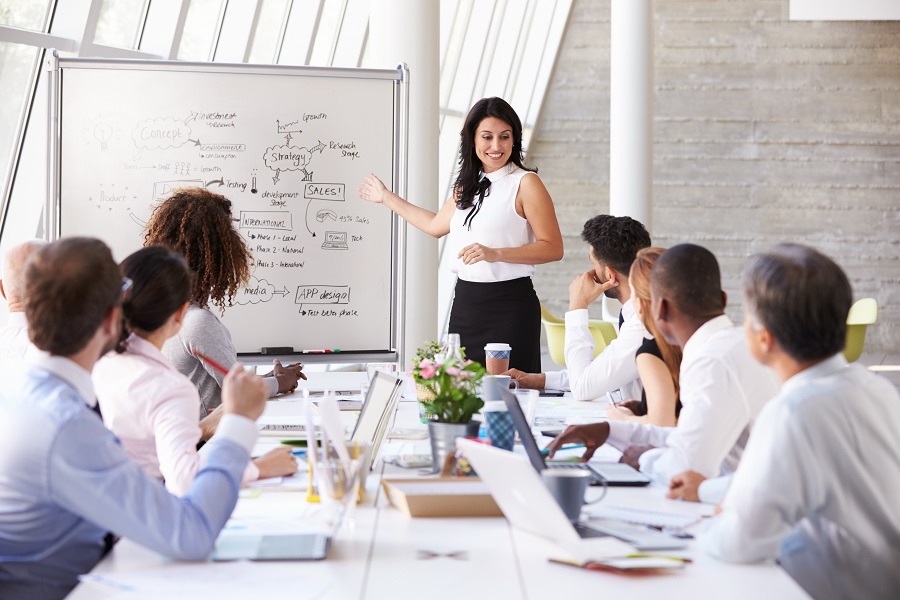 Get 5 presentation tips and more information about performance and sales
appearances | sales projects | trainings and coachings | known from:
11er Nahrungsmittel, Adler Pharma, Adolf Darbo, Agrana Fruit, Agrana Research & Innovation Center, Agrana Stärke, Airport Salzburg, Almi, Alpenmilch Salzburg, Animed, Apomedica Pharmazeutische Produkte, Austria Juice, Backaldrin, Berglandmilch, Biogena, Biomin, Bittner Richard, Böhringer Ingelheim, Cosucra, DFE Pharma, Donau Chemie, Donau Kanol, Donauchem, DOT.magazine, Dr. A.&L. Schmidgall, Ebewe Pharma, Enzybel, Felix Austria, Fleischwaren Berger, Friesland Campina, Frisch & Frost, G.L. Pharma, Gaber Backwaren, Gebro Pharma, Gittis Naturprodukte, GMS Gourmet, Gmundner Molkerei, Gusswerk Salzburg, Heidi Chocolat, Hermann Pfanner Getränke, Hermes Pharma, Instantina Nahrungsmittel, Jungbunzlauer, Kärntnermilch, Kelly, Kotányi, KUK Handel, Kurier, Lenzing, Lesaffre, Lonza, Manner, Mars Austria, MeisterLabs Software, Melasan, Merck, Molkerei Seifried, Mona Naturprodukte, Montavit, Nannerl, Nestlé Austria, New Business, NEW WORK AUSTRIA XING kununu onlyfy, NÖM, Pfahnl, Porsche Autohaus Wien Nord – Porsche Inter Autro, Profagus, Puratos Austria, Qimiq, Radio 88.6, Radio Arabella, Radlberger Getränke, Raps, Rauch Fruchtsäfte, Recheis, Red Bull, Ringana, Rudolf Ölz Meisterbäcker, S. Spitz, Salzburg Schokolade, Salzburg Stadt Residenzplatz, Sandoz, Schreiber Rupp, sE Electronics International, Skoda Salzburg, Stamag Stadlauer Malzfabrik, Ströck, Teekanne, Trans Austria Gasleitung, Vogelbusch, Wewalka, Wiberg, Wiener Börse, Wiener Wirtschaft, Wojnar's Wiener Leckerbissen Delikatessenerzeugung, and more…